As we mark the 70th anniversary of India and Pakistan, we would also remember that the Assamese did not have a good day on the 15th August.
During the night a massive Mag 8.6 earthquake struck the area, with its epicentre just inside Tibet.That makes it far bigger than the Mag 7.8 in Nepal in 2015. However the damage or loss of life, though considerable, were far less as the area was less densely populated.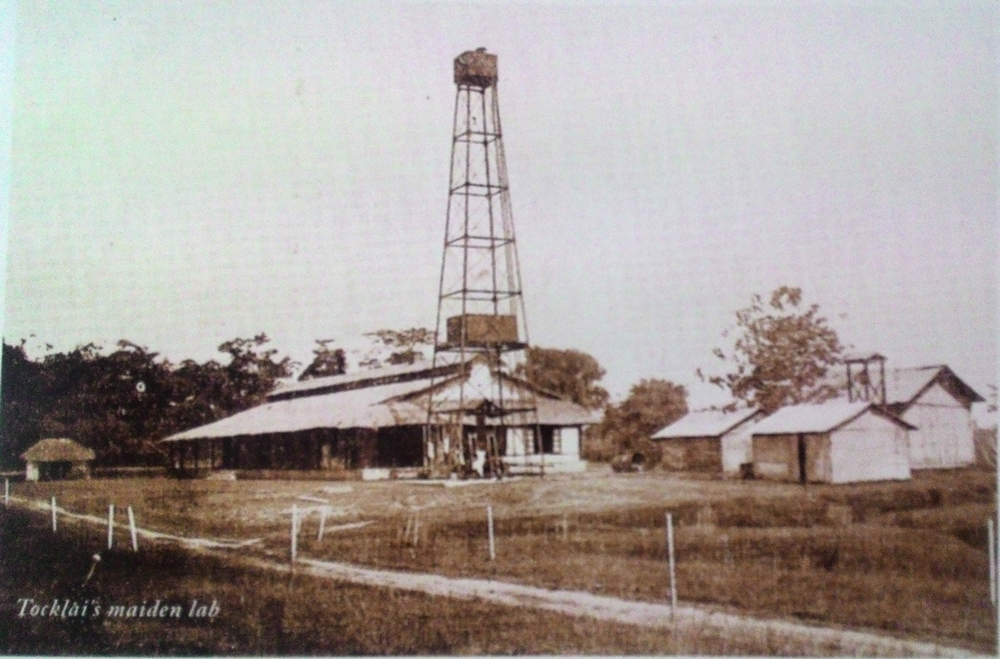 My own interest is that we were living in Jorhat on the tea plantations of Assam at the time and the quake became part of family history. We lived in a bungalow, which was built on stilts for protection against earthquakes and had about ten servants as was the norm.
So what happened?
The bungalow on stilts began to sway. Wardrobes fell over, but didn't hit anyone.
The car, an american Studebaker, rolled out off the garage onto the lawn.
My parents took my brother and I to spend the night in the car.
In Jorhat there was much damage, but also poetic justice. There were acute food shortages and grain sellers kept their grain hoping to get higher prices. However the quake collapsed many of the warehouses and then the price dropped. Locals simply went in and took what they wanted. The traders asked the Govt for compensation but were told that as they'd previously said they had nom grain there was none forthcoming. They were waiting for higher prices with the food crisis.
The other personal detail concerns a friend of my parents, Frank Kingdom Ward, a botanist and plant-collector. He was known to be in the vicinity of the epicentre and was actually sleeping on top of it.Nothing was heard of him for three months when he re-appeared. On 16th August he had intended to botanise in a Himalayan valley, but that was partly filled in with landslides. He slowly made his way out and returned to safety.
For further details read https://en.wikipedia.org/wiki/1950_Assam%E2%80%93Tibet_earthquake
a recent paper https://www.nature.com/articles/s41598-017-05644-y
Not surprisingly that is the biggest quake I've been in. When I was working at Kilembe mines as a geologist in the Ruwenzori Mountains of the Western Rift Valley smaller quakes were common. we often had Mag 3 to 5 quakes and as they did no damage we almost ignored. The most memorable one was during a church service at All Saints Church, Kilembe. Halfway through a hymn a quake struck and the whole church (wooden) shook violently. The organist missed a note and carried on. Nobody mentioned it afterwards. If that happened in a church in Britain today there'd be mass panic.
Two years earlier a Mag 6.5 hit the northern Ruwenzori and a dozen were killed, including the son of a vicar Rev Mikairi Nturanke, who I later knew well and went to a harvest service in his church. I preached my first sermon there! Mikairi was a lovely guy, and I had met him in Oxford just before I went to Uganda 6 months earlier.
Since then I've felt a few quakes in Britain but none more than 5.  The biggest caused a little damage but no injuries.
Living in Lancashire now, we often have unfelt Mag2s and occasionally a bit more but I have never felt any.
This biggest were those of Preece Hall fracking in 2011 being up to Mag 1.5 and Mag 2.3 . They were hardly felt and did no damage , despite dubious claims. The biggest damage was to the minds of certain people who read about them later and wrote creatively about them.
(Edit) Cuadrilla fracked in late 2018 and again in August 2019. So many commented from ignorance and seem unaware just how small these so-called earthquakes are. They are encouraged by irresponsible green groups.
Many don't grasp the Magnitude scale. I am rather simplifying and seismologists might like greater precision, but this gives the picture.
From this you will see that the fracking quakes of Lancashire were no more than lightning bolt, that the Mag 8.6 in Assam  was far greater than the explosion of Mt St Helens and about the same as Krakatoa.
Even the quakes, due to injection into wells,  of Oklahoma which are mostly about 3 to 4 are trivial compare to those of the 2004 tsunami, Nepal 2015 and Assam 1950
From the diagram above it is clear that any quake of less than Mag 4 does not cause significant damage. Mag 3 is getting near the threshold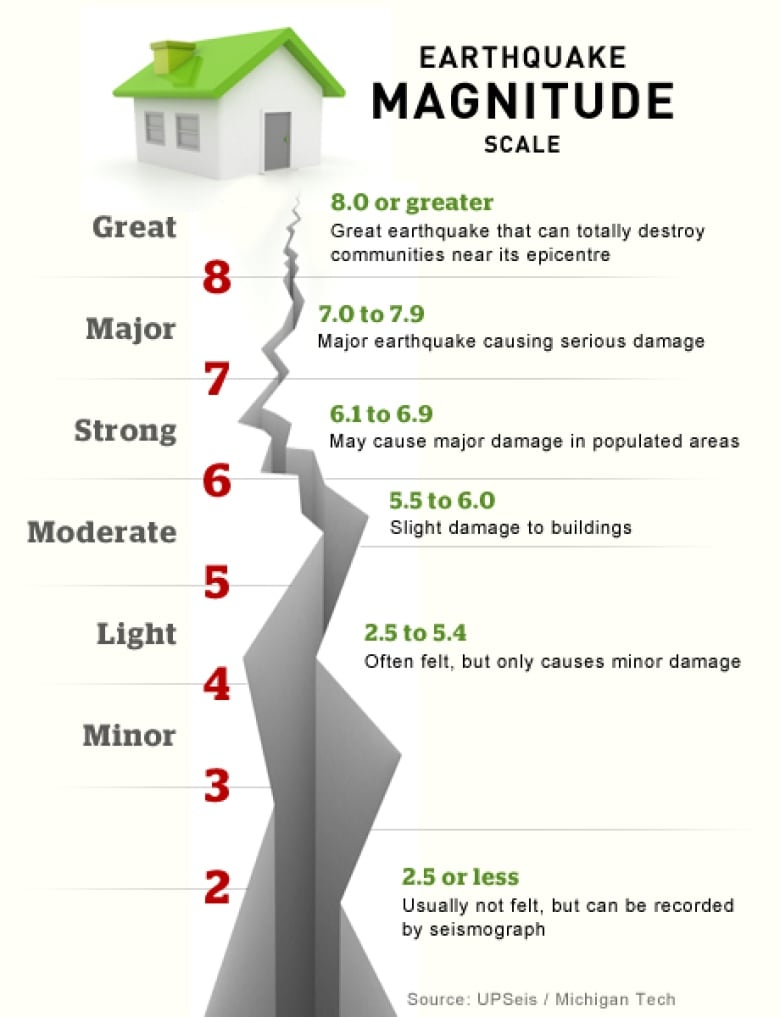 Here is a map showing natural quakes in Britain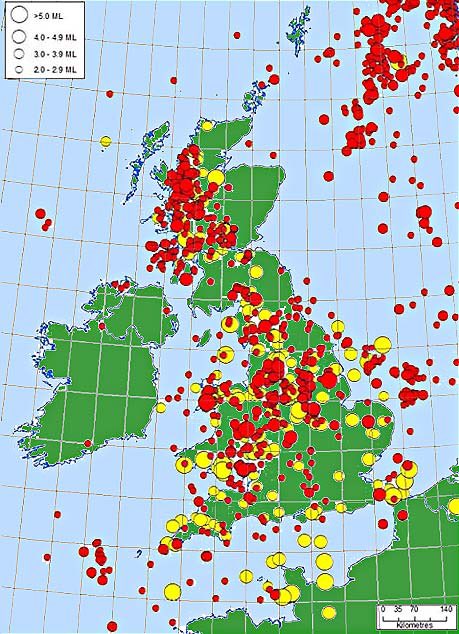 Below is a map of quakes in 2017 showing that nearly all are confined to the Pacific Ring of Fire or the Alps-Himalaya Tectonic belt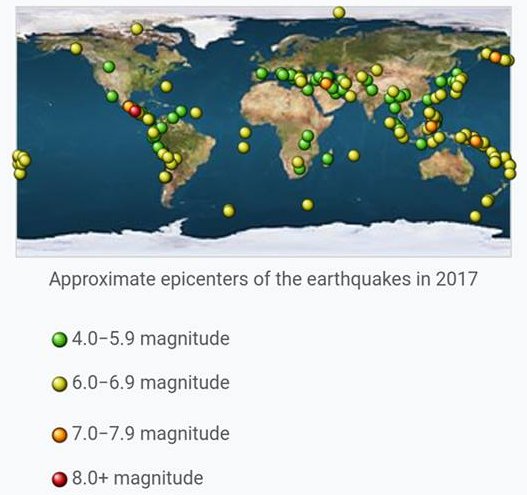 To get an idea of the difference between "frackquakes" and real quakes use this calculator from the United States Geological Survey.
https://earthquake.usgs.gov/learn/topics/calculator.php?fbclid=IwAR1A8lf4i246Kw4UI9cAgjgdTfPn3LtAmoDihtFhAa4mGccLCZIz_vYj2jk
and then put these figures in
-0.2 typical during fracking on 16 th August
0.5 the present permissible limit at PNR
2.3 the biggest  during 2010
4.1 What I felt in Uganda
5.4 Lleyn 1984, biggest British quake since 1931. I felt it in Liverpool
8.6 biggest Himalayan quake of 1950 Assam quake described above
If you do this you will see how tiny those at PNR are , even if they get to 2.3
also since 1580 11 people are known to have died from uk quakes
http://www.earthquakes.bgs.ac.uk/education/faqs/faq14.html
I hope this shows how trivial frackquakes are and green groups are simply being duplicitous and scaremongering