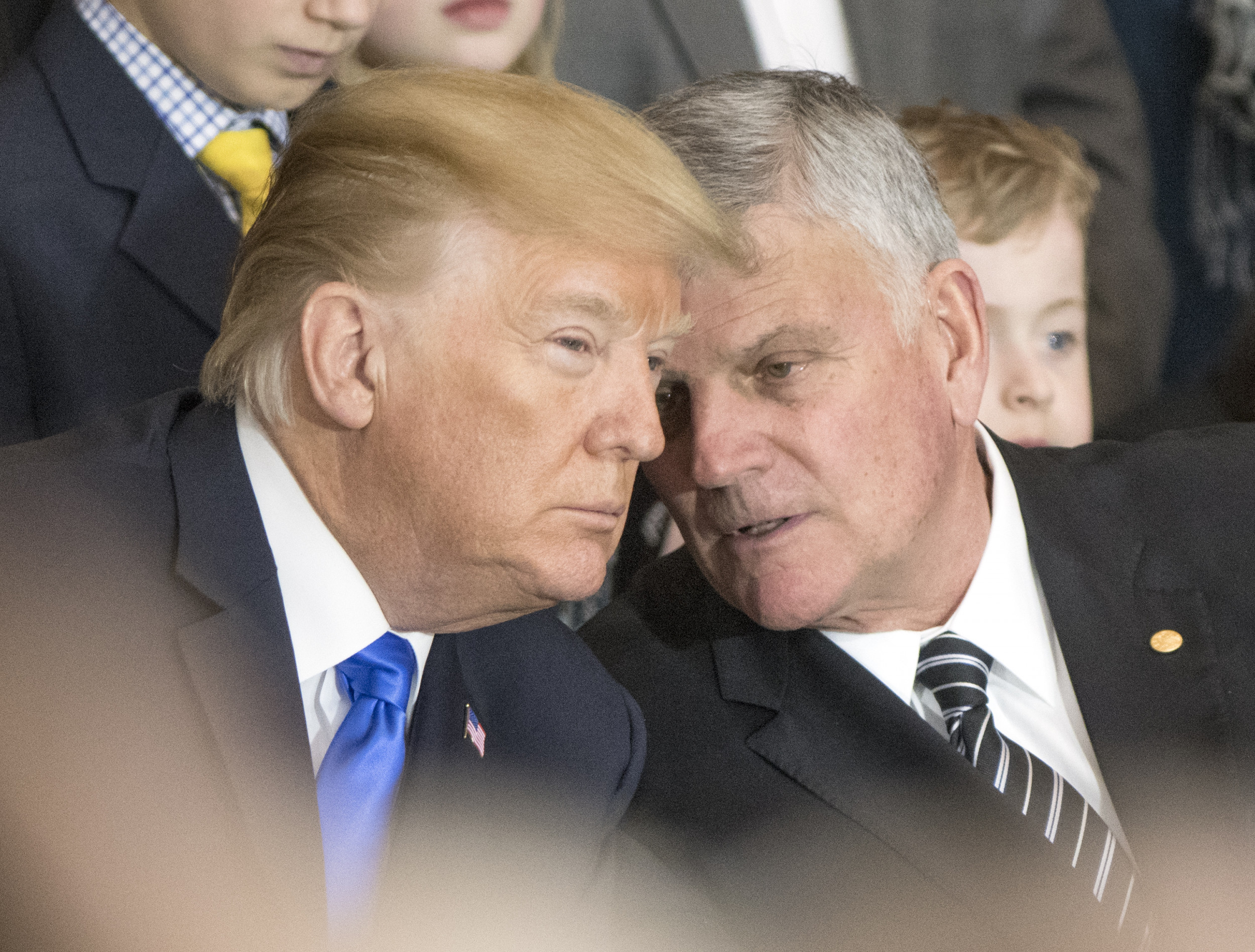 Since the 50s Billy Graham had many visits to Britain ( and the rest of the world) and was generally welcomed. I played a small part in his 1984 visit.
His son Franklin is not so welcome and thus in 2018 when he came to Blackpool several local clergy asked thier bishop not to show a welcome.  I didn't go to hear him, but nearly did to see how much I'd dislike him!!!
I have only followed his visit casually and have no wish to take part.
Here is a better comment that I would make
Source: Why is Franklin Graham being turned away? | Psephizo