The Covid-19 pandemic is plain ghastly . As well as killing so many, it has made many people ask fundamental questions about life and death and God.
There have been a variety of responses, but many seem to go for a literalsit view of gensis whereby God afflicted not only humans but the whole creation with a Curse, thus punisheing us all with suffering, disease and death.
This is a fundamental misunderstanding of the Christian Faith and does a lot of damage and also makes Christianity look utterly absurd and God a nasty litle ogre. I decided not to say that more bluntly.
Over the last week or so Premier Christianity has published three views of a Christian understanding of the coronavirus. ; Justin Brierly in a blog  , John Lennox and now an interview with Tim Keller.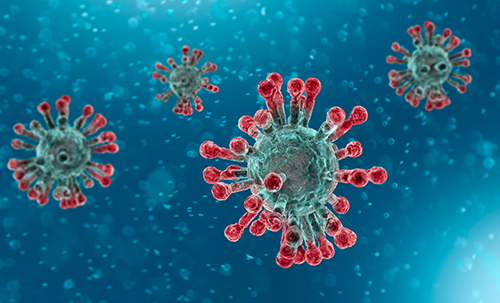 On the actual pastoral side of caring for coronavirus sufferers they are good, but not when they consider the theology of suffering or theodicy.
I discussed Justin in this blog
https://michaelroberts4004.wordpress.com/2020/04/08/covid-19good-friday-and-the-death-of-christ/
and found his three altrnatives most unsatisfactory and not biblically based. There were
Suffering due to the Fall of Adam
Suffering due to an Angelic Fall
 Suffering is due to spiritual warfere beteeen God and evil spiritual powers.
None can be considered orthodox and have serious consequences for a Christian understanding of suffering.
In this blog Cara Bentley interviews Tim Keller, who is a leading American Evangelical pastor and theologian
******************************************************************************
We ask the New York based pastor and author Tim Keller why God is allowing coronavirus and what the pandemic means for the Church and the world
Source: Tim Keller: People will say 'I came to Christ during the virus' – Premier Christianity
On the more pastoral and practical side Keller is most constructive and shows how suffering makes one asks the fuindamental question about life, death and God. He refers to America post9/11 , when many looked to God for answers to that evil – but it fizzled out
Thirdly, the more personal answer is, I don't know the reason for your suffering. But I do know what it's not. It's not that God doesn't love you. Christianity, uniquely among all the religions of the world, says that God actually came to earth and got involved in our suffering in order to someday end it without ending us.

Over the years, as a pastor and a sufferer, that has been the thing that's helped my heart. Jesus suffers, he understands. I don't have a God who's remote. He must have a good reason why he hasn't stopped it yet. It can't be that he doesn't love me, because look what he did on the cross.
Like Keller, in my lack of an answer and understanding I look to the cross of Jesus and especially those words which sum up the whole of Christianity
Eloi, Eloi, Lama sabacthani?
My God, My God, why have you forsaken me?
That comes out in my blog referenced above
***********************************************************
However I completely diagree with what Keller said here.
Is it correct to say God "caused" or he "allowed" all this to happen?

God did not create a world with suffering in it. Genesis says that was not his original design. The suffering and evil in the world is due to our turning away from him, and he's going to end it at some point. We don't know when that's going to be, but he says he's committed to wiping every tear away. Everything is happening according to his plan, but that doesn't mean that he has any pleasure in the suffering of people. Yes, God is not out of control, but that doesn't mean that he actually enjoys or directly causes anybody to suffer. I think that's the balance you have to strike.
What Keller is saying here is that there was no death or suffering in the whole of creation until Adam and Eve took of the fruit in Gen 3 and suffering, disease and death came in as a result. From then on not only humans died , but also animals who before that were pain-free and death -free.
This comes straight out of Milton's Paradise Lost , see this blog
https://michaelroberts4004.wordpress.com/2016/02/19/why-the-apple-didnt-kill-adam-and-eve/
The offending part of Milton to many in the 19th century is to be found in the opening words;
"Of man's first disobedience, and the fruit
Of that forbidden fruit, whose mortal taste
Brought death into the world, and all our woe".
and
Beast now with beast gan war, and fowl with fowl,
And fish with fish; to graze the herb all leaving,
Devoured each other. P.Lost X 710-12
Milton is clear. Had Adam and Eve not eaten the fruit there would be no animal death and suffering. Despite Colenso, Hitchcock, Buckland and many others nearly 200 years ago, (picture of my favourite geologist William Buckland in Wales in 1842)
this perception has had great influence for over three and a half centuries, although it only came to the fore after 1500. Its history during that time is patchy. Initially it was almost the default position albeit held loosely, probably because there was so little evidence for geology and its implications for animal death.
It is a common evangelical view of early Genesis but it is more eisegesis than exegesis as it reads things out of Genesis which are not there. We end up with the Curse, whereby as a result of Adam's sin in Genesis 3 God inflicted pain, suffering and death not only on humans but every living thing. This is the standard fare of all Young earth Creationists.
Not only is it bad biblical interpretation, but is contrary to all of science and this goes back at least 250 years. For hundreds of years now geologists, Christian or not, have demonstrated that the earth is not a few thousand years old as a literal reading of Genesis seems to imply. Rather it is much older and that means prehistoric life was living and dying on earth long before the first humans. However dinosaurs were living, dying, getting diseases and attacking each other 100 million years ago.
[by 1800 geologists had realised that the earth was millions of years old but could not do precise dating. That came in after 1905 when radioactivity was applied to dating rocks , so now we know the earth is 4.6 billion years old and humans have been around for less than a million. In the 1790s it was realsied that some animals had gone extinct and soon lots of prehistoric extinct animals were discovered going back a good billion years. To accept what Keller said you must say the earth is only a few thousand years old and all gology is wrong!]
The fact of an ancient earth and life and death going back billions of years completely undermines and nullifies what Keller said.
What he said is simply false.
Thus the later sentences in that paragraph are meaningless.
Yet there is hope through Jesus Christ who entered our suffering on the cross and conquered death in this resurrection.
I conclude by lifting the end of my blog on Justin;
Suffering reduces us to a position of weakness and humility. This is a major theme of both the Old and New Testament, even though it is often sidelined in Christendom and revivalism, which prefers Christ as Lord and King rather than servant. It can be argued that the New Testament refers to Jesus as Lord and Saviour  to subvert the demand in the Roman Empire to see Caesar as Lord. How could an executed felon be Lord and Saviour?
So consider this felon. His teaching was a development of the prophetic side of the Old Testament Law with the emphasis on love of neighbour.  Apart from their worship of a different god to most Romans, this became their mark along with their keenness to care for the less fortunate. This put most expressively in the Letter to Diognetus (late 2nd cent?), "They share their food, but not their wives." Holland discusses it in his chapter (V) on Charity in his book Dominion.
This love and service to others is self-emptying, or kenotic. It is hinted at in Isaiah with his suffering servant; Chap 42 vs 1-9, and Chap 52 vs13 to53 vs12, which forms the backcloth of the accounts of Jesus' death.
Suffering is emptying. Paul develops that in his appeal to be conformed to the likeness of Jesus Christ in Philippians 2.vs5-8
4Let each of you look not to your own interests, but to the interests of others. 5Let the same mind be in you that was in Christ Jesus, 6who, though he was in the form of God, did not regard equality with God as something to be exploited, 7but emptied himself, taking the form of a slave, being born in human likeness. And being found in human form, 8he humbled himself and became obedient to the point of death— even death on a cross.
Yes, I know I left out the resurrection, but my emphasis is on self-emptying love in action here.
His self-emptying is seen finally in the cross and comes out in his putting down of power hungry disciple Mark 10 vs 43-5
43But it is not so among you; but whoever wishes to become great among you must be your servant, 44and whoever wishes to be first among you must be slave of all. 45For the Son of Man came not to be served but to serve, and to give his life a ransom for many."
As a result when early Christians after Constantine were not involved in politicking and re-inventing the trappings of the Roman Empire, were in the forefront of caring for those in need. This was manifest during the intermittent plagues and more continually in the foundations of hospices and places to care for the sick.
This is probably where the only "answer" to suffering can be found.
Eloi, eloi, lama sabacthani