Early in my ministry in the Church of England I found very few fellow priests who were bothered about the environment. Apart from Hugh Montefiore, who was regarded as a bit odd on this and no lover of Concorde, few were concerned. It was brought home to me in 1982, while on the Liverpool Diocese Board of Social Responsibility. I took advantage of bringing up the need for care of the environment, citing the cleanliness or not of the River Mersey. I was met with stony silence and my request never even made it to the minutes of the meeting.
I had a concern for the environment since working for a mining company in Africa over a decade earlier, but found no interest in the church, so ploughed my own furrow. I soon was convinced by all the arguments of Friends of the Earth et al – and E F Schumacher (who lived opposite my school) on nuclear energy – and from 1980 turned vicarage gardens into wildlife havens.
Then slowly the church turned and now we have leaders asking for no more fossil fuels. I don't have space to discuss all the issues of the environment which have come up in the last 30 years, except to say that some approaches today are more bonkers than mine were in the 70s. My concerns predated any concerns over Global Warming/Climate Change, to which I was converted by Sir John Houghton in 1998, having had a geological scepticism before that. I had worked on Precambrian glaciation so was aware of a fluctuating climate. I cannot see how anyone can doubt that Climate Change is a serious issue, but I suggest many will wonder about me after reading this blog!
My concern is this letter from Church Leaders to the Government produced in March 2022. Also involved were Operation Noah, Cafod, Christian, Aid, Tear Fund and A Rocha, who, perhaps, provided the ideas behind the letter.
The Operation Noah press release can be read here;
https://operationnoah.org/featured/former-archbishop-of-canterbury-50-bishops-and-200-church-leaders-write-to-pm-and-chancellor-calling-for-renewables-push/
To many this will be an excellent prod to encourage the government to do the "right thing". After all Christians should care for creation and this call to reduce fossil fuels must be an excellent idea. Or is it?
Oh that were the case but this letter shows a poor understanding of energy issues, transitions from fossil fuel, and is fatally marred by seeing everything in a binary way as clean or dirty fuels. Nuclear energy is just ignored and no questions are asked about the vast amount of metals from Copper to Rare Earths (and attendant pollution) needed to get away from fossil fuels. Or fertilizer from the Haber-Bosch process, which depends on fossil fuels. There is no reference to hunger in a world where many rely on artificial fertilizers, which are made from petroleum. They also ignored the value of plastics in many things including medicine. Further they do not even consider the problem that renewables are intermittent and often produce very little electricity. No mention is made that storage of power is very limited – a matter of hours when it needs to be weeks.
At best the appeal is naive but if successful will cause untold suffering as many are forced into fuel poverty. It will also, make the church look silly.  Somehow we have to balance getting to Net Zero ASAP without great human suffering or pollution caused by unthinking green policies.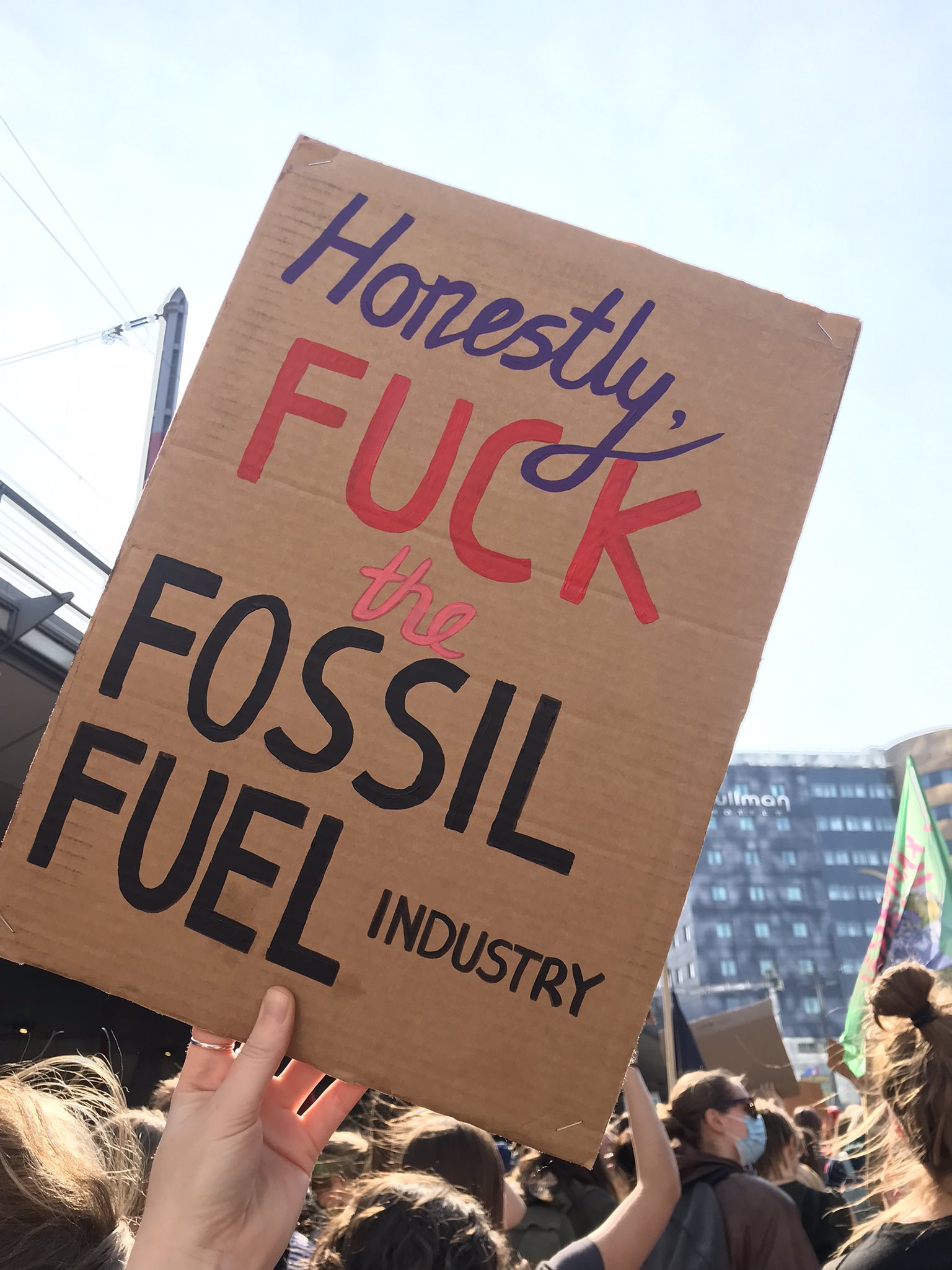 https://docs.google.com/document/d/1ZVkcT5VKz45P3tzdv2mKwznhyKRduubUqrx5_pcNX9U/edit
OPEN LETTER FROM CHURCH LEADERS TO BORIS JOHNSON AND RISHI SUNAK (Deadline for signatures: Wednesday 23 March at 12 noon via this form)
(Here I give the whole text of the letter and make comments on certain parts as quotations- i.e. like this;
The letter misunderstands this for the following reasons~!!)
Dear Prime Minister and Chancellor,
Spring Statement and Energy Security Strategy
As Church leaders from across the UK, we urge you to ensure a rapid shift from fossil fuels to clean energy in the upcoming Spring Statement and the UK's new energy security strategy.
My comment is that this is based on the simplistic binary division of energy into clean or dirty. Fossil fuels are dirty, renewables are clean. In fact none are clean as this shows;

https://michaelroberts4004.wordpress.com/2020/12/13/the-soapflake-scale-of-clean-and-dirty-energy/

Not even electric is clean, even from wind or solar, due to all the materials needed to build the Grid and turbines and solar farms. Turbines are squalidly dirty when built on peat.

In fact, the materials, especially metals needed, are why no energy can be clean. Turbines look both stately and clean and solar gives off no emissions, but the amount of minerals needed is horrendous, along with disruption of the environment, especially if built on peat..

Just take one metal -Copper. On this I must say that I've worked underground in an African copper mine (and got CO poisoning), re-surveyed an ancient mine and prospected a few thousand square miles to work out the potential for copper. A recent calculation showed that for the UK to be 33% EV by 2030 then an additional 40,000tons of copper are needed annually. That is what a  tiny mine would produce and had my ancient mine had that amount in toto i.e 2 million tons of Copper ore at 2%, then it was probably viable. I would need to find a similar sized mine every year until 2030 and that is just for Britain. Possible reserves in Anglesey and Cornwall could produce 500,000 tones of copper, which is a fraction of what EVs need.

So how much would you need on a worldwide basis?

The figure is astronomical and would be at least a 50% increase on annual copper demand, which could not be met by recycling.

Where would the copper come from?

Now repeat it for Nickel, Cobalt, Lithium and the Rare Earths. Lithium is already shooting up in price.

Those who have a gung-ho outlook on renewables never ever ask this question and it is left for a few geologists to bring it up but it is not heard. Most I mention it to have never heard of the problem, even if they are solidly green.

Add to all that all the waste rock from mining and the water needed to mine.
This plan needs urgently to tackle the climate emergency and the cost of living crisis affecting millions of the most vulnerable people in our country, including many of our Church members.
This is clearly essential but how will banning any new UK oil and gas do this? All it will do will make us dependent on imports and the vagaries of the market. It also ignores the fact that much petroleum is not used for energy.
Or more visually. What are these church leaders going to stop using?
The letter simply fails to see, whether we like it or not, we will still be using fossil fuels in the 2040s. Better for all to use our own.; less emissions by avoiding importing, and lots of tax revenues to spend on the more vulnerable. Even dishy Rishi might be happy.
We welcome the UK Government's decision to ban Russian oil and gas imports, which are fuelling the catastrophic war in Ukraine.
Why are we importing from Russia?

Before about 2013 virtually no gas was imported from Russia whether to Britain or much of the EU. (I'd need to check details on EU.) The amount has increased year by year. Yet both Britain and the EU rejected fracking their own gas reserves due to the pressure from Green groups, who did not have a penchant for rigorous accuracy.

At times the stories put out by greens were face-palming for their errors and these were echoed by church groups, as I found in the Diocese of Blackburn. I still smile to read that Acetic  and citric acid are pollutants. That would mean no vinegar or lemon juice with fish and chips. When diocesan environmental officers make that type of howler we have a problem.

All the green groups took up the anti-fracking cause and often appeared on RT – Russia Television, where there were given the red carpet to expound their cause. Putin must have loved it! Friends of the Earth when two OAPs reported them to the Advertising Standards Authority for misleading leaflets. I do not know why FoE is regarded as a flagship environmental group.

Artificial Fertilizers

Oil and gas is not only needed for fuel but also as a feedstuff for artificial fertilizers without which many would starve.  This is the Haber-Bosch process which artificially fixes nitrogen from the atmosphere for fertilizers. A major producer is Ukraine and already the war  putting these under threat. Why wasn't this mentioned in the letter? Organic sounds wonderful, and you can practice it in your garden or in a few farms, but it will not feed the world. To get rid of oil means you close down the Haber-Bosch process which would result in serious starvation.  Further those opponents of GMOs, like Christian Aid, Friends of the Earth, Extinction Rebellion did their best to stop GMOs which fixed nitrogen.

However much one might prefer organic food a rapid transition spells disaster as in Sri Lanka.

https://www.nytimes.com/2021/12/07/world/asia/sri-lanka-organic-farming-fertilizer.html

This is not to say the present agricultural system is ideal or even good. Overuse of artificial fertilizer is a serious problem, with run-off into rivers. My own view is that it is not good, and at times horrific, and needs to move to "mixed economy" of artificial AND organic along with a form of rewilding and regenerative agriculture. This has come from both the non-organic and organic sector.

It is not helped by many, especially church green groups supporting LOAF; Local, Organic, Animal-friendly and Fair Trade.

The Organic is the most contentious as so much of our food is grown using artificial fertilizers. When presented as dogma it is not helpful.

Blackburn Environmental Group expects members to support LOAF, which means I could not be in that Group, despite having had largely organic gardens for over 40 years, with a compost bin!! This means that the group will only allow one perspective on the environment, rather like only allowing conservative evangelicals on the evangelism and mission committee! I will go further and say the churches on the environment have followed only one narrative and that is anti-big oil. Thus any statement is very one-sided, and thus I am as bad as any red-neck driller who cares nowt about creation!!

Many green and aid groups, Christian or not, have often opposed GMOs and non-organic farming  – without providing an alternative. 15 years ago Christian aid was very opposed to GMOs, and along with Green Christian have help to create a negative image of GMOs. I know I may have gone off on a tangent on Organic and GMOs, but this illustrates the way too many christian greens think and close down a diversity of views. But it was not a tangent as it is all part of an extreme green agenda. Getting rid of oil will also mean getting rid of fertilizers and pushing many into hunger.

We need to see that as fracking was stopped in UK and EU due to misinformation from Green groups, other sources had to be found. Russia were happy to oblige, as are Saudi Arabia and Qatar. Now as the whole of Europe is dependent on Russian gas we should see the problem. Whether fracking would have provided enough gas we don't know as protesting green groups made sure that even proper exploration and assessment could not happen.

Here is a meme from 2015 based on a wildly inaccurate Guardian article. BTW Sir Mark Walport never never never said what the meme and guardian ascribed to him.
The UK has a duty to demonstrate global leadership on the climate crisis, as hosts of the recent COP26 climate summit and as we continue to hold the COP Presidency.
We call on you to use the Spring Statement to provide financial and fiscal support for renewable energy and energy efficiency, especially solar and wind energy
Now that sounds very good, but it does not consider the position of renewable energy today. Turbines and solar farms seem a nice clean way of obtaining energy, and at times produce half of electrical power. However half of electrical energy  is only a quarter of all energy used in the UK as most transport, industry and heating depends on fossils fuels.

Much of the green media trumpet the success when renewables produce 50% of electricity, but go quiet when little is produced as when there is no wind or sun. This happened in December and now during this week of the spring equinox. As a result most electricity is produced by GAS powered power stations and COAL is brought in to cover the shortfall. Most of last week and this week more electricity comes from coal rather than wind.

Consider these graphics for 24th March 2022. These show how little wind is contributing to electrical generation.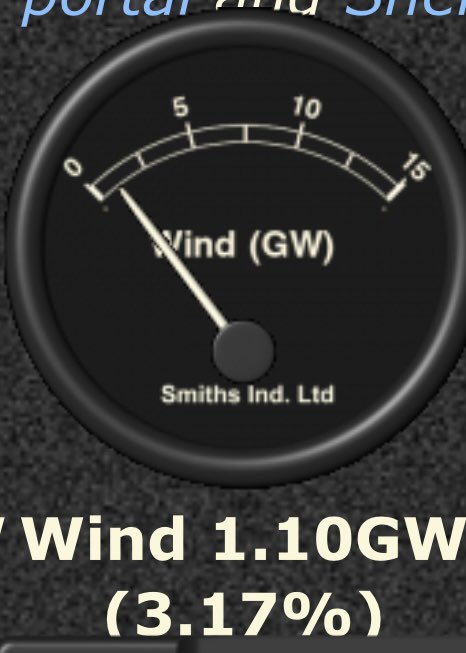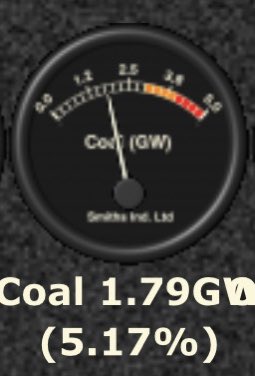 Redraw that graph in your minds removing gas and then nuclear. Without them never more than 12k MV were produced, whereas at least 25k was needed – at midnight and at most 36k. At most 5k was produced from wind and solar, dropping to 1 or 2k at night. Yes, it was windless, but even so there is a massive gap between generation from renewables and what is actually needed. Pragmatism rather than ideology is needed.

The graph below shows the difference between demand and actual supply from wind power. It's going to take a very looooooooooooong time to bridge that gap. Jumping to renewables now and closing down fossil fuels will simply creating a massive energy gap.
and for most of March. Gas is dominant

Renewables sound lovely in theory and their capacity may equal that of fossil fuels but when the is no wind or sunshine, no energy is produced, so the capacity is effectively very small.  Sunshine at night is obvious but to get to reasonable amounts from wind you need a wind speed of 15  mph or more. Above 20 mph turbines are whirring but cycling is unpleasant!! No matter how large the capacity, absence of wind or sun means little energy is produced.

Another unaddressed issue is the question of energy storage. Electricity produced has to be used immediately in the absence of storage and at present there is minimal storage. "Big batteries" may store enough for a few hours, but to be effective storage must be enough for several weeks, as that is how long a windless or sunless spell can last. The church leaders did not consider this and when we look for it we find a glib appeal to battery storage. The technology is not ready yet and without storage renewables cannot supply energy needs. Any transition is going to be slower that the technological change.

Here is a technical article laying out what is needed for 24 days storage.https://www.econstor.eu/bitstream/10419/236723/1/Ruhnau-and-Qvist-2021-Storage-requirements-in-a-100-renewable-electricity-system-EconStor.pdf

We must ask how quickly does a transition need to be to make up for that shortfall. Any realistic assessment will suggest many years and not before 2040.

Above all if we are going to transition then we must have something to transition to, or rather the same amount of power for electricity, transport and heating.

Nuclear Energy?

Surprisingly (or not) no mention was made of nuclear energy and I suggest this was deliberate as many green groups are as opposed to nuclear as fossil fuel. Green groups have campaigned against nuclear for over half a century and sucked in many (including myself until I deconverted)
and the retrofitting of homes
That covers many things whether insulation or new heating systems. It cannot be denied that most Britons have been dilatory about insulation over the last 50 years. Many simply did not bother. Over the decades I found we were out of step or ahead as we went for basic insulation and energy saving. Some may remember the ginormous and expensive lightbulbs of the mid-eighties.

As well as many not bothering there was no inducement for landlords to insulate. I remember last century persuading the Parsonage Board to pay for fibreglass insulation for me to install.

Today retrofitting for insulation is very expensive if the maximum is done. In 2013 we moved into a dormer bungalow which had little insulation except cavity wall. On moving in we did the low hanging fruit for about £1000 or so – thick curtains, one ceiling insulated for £400 (I should have done more), improved loft insulation, trapdoor  (no cost as I had the right-sized wood and old carpet), draught elimination etc. I worked it out that without grants it would take 20 years to recoup the expenditure needed on reduced bills to pay for full insulation.

New heating is more problematical. Most rely on gas, but any replacements is not cheap and beyond the budgets of half the population. This includes heat pumps, which have something unproven about them.

This raises some issues but retrofitting will take years and is costly. Appeals sound good but are often not very achievable.
and other buildings across the UK. These measures would reduce heating bills, decrease carbon emissions and increase our energy security.
Clearly, any insulation etc will reduce all of these. Something should also be said about transport and landscaping for saving energy. We need more evangelistic cycling bishops.
The Spring Statement must include no support for new oil and gas developments. The International Energy Agency has stated that there can be no new fossil fuel developments if we are to limit global heating to 1.5°C.
As oil and gas will not be phased out completely before 2050 there will have to be new developments in many parts of the world, if not the UK, then USA, Middle East, Africa etc. We need to ask whether Saudi Arabia is more just  than Russia as , e.g. 80 executed in one day in the last month.

At present by rejecting Russia we need to get oil and gas from the Middle East and USA, as Britain produces insufficient oil or gas. Yet there are untapped off-shore and on-shore sources. Some on-shore  wells have been producing since before WWII, and the fracked well at Elswick in Lancs  has been producing gas since the 1990s. (Yes, this well was fracked and I have copies of the drill logs and the chemicals used for fracking!!). There several potential fields off-shore and the potential for gas was not  fully explored in Lancs and Yorks (and 6000ft below my house) before the plug was pulled. The advantage of homegrown oil and gas is that no gas is lost in transit, as happens with LNG and instead of paying high prices to producers the government would gain large tax revenues, which could then be put into retrofitting. Slamdunk. QED.
New oil and gas production will not deliver lower energy bills for families facing fuel poverty and will have no impact on energy supply for years.
This is an old mantra and thrown out to stop the discussion.

The use of UK oil and gas gives a tax windfall, over imports.

How many years? This sounds like a typical green objection from their playbook.In the 40s during WWII A new oil field was opened up in months in the Midlands, so it may not take years as opponents to fracking claim.
We urge you to increase support for vulnerable households across the UK facing a cost of living crisis as a result of increasing food and energy prices, through measures including a windfall tax on oil and gas companies.
i find this a bit rich as many church groups eg Operation Noah, Green Christian. Operation Noah, Diocesan Environment Groups have joined in with Friends of the Earth, Greenpeace and Extinction Rebellion etc demonising "big oil", and failing to see that without workable alternatives to "big oil" and their products, a rapid change to renewables makes the cost of living crisis worse.
Many of our Churches have set 2030 net zero targets and are taking action to decarbonise our buildings, including through the installation of solar panels, heat pumps and other energy efficiency measures.
General Synod's Net Zero 2030 aim was simply absurd and will result in failure. far better would be to concentrate on what can be done to church buildings etc, and encourage all church members and beyond to consider their own homes, travel and gardens and how efficiencies and improvements will reduce carbon footprints.

An example of failure cause by impatience and devotion to Net Zero is fitting a church with a hydrogen-based system. It simply did not work and had to be replaced – with another OIL BOILER.
More than 2,000 churches across the UK participated in Climate Sunday ahead of COP26 and called on the UK Government to unleash a clean energy revolution and limit global heating to 1.5°C.
Unleash? What will they unleash? It doesn't exist!!!!
Between them, UK Churches have more than £20 billion of assets under management. Working with other investors, Churches can make a significant impact in tackling the climate crisis and in supporting a fair and fast transition from fossil fuels to a clean energy economy.
Any transition will not be fast as fossil fuels will still be used in 2050 both for energy and plastics. How can you have a fast transition without new energy sources  in place?

We need to do far more than intone; Clean and dirty, green, renewables, transition etc.
The International Energy Agency stated last year that achieving the world's climate goals requires the finance flowing to renewable energy projects to treble by 2030. We call on the UK Government to implement the policies to enable this to happen.
This will increase capacity but production depends on wind and sun!

there is no point until there is energy storage to avoid a Dunkelflaute when wind and sun fail.
Now is the time to end our dependence on fossil fuels and fund a fair and fast transition, which will secure our future economic prosperity and protect the livelihoods of vulnerable communities.
It can only be the time to end our dependence on fossil fuels, when alternatives are in place. Renewables simply cannot provide the energy needed for our society to function. Until then we are stuck with fossil fuels

This is simply a myopic view considering only fossil fuels with no consideration to what alternatives are available. Sadly this misplaced vision has been pushed not only by secular green groups and more recently Extinction Rebellion but Christian Groups lie  Operation Noah  ( Bright Now) and other groups who support and are behind the letter.

To conclude the letter is simply ill thought out and demonstrated a total one-sided and a lack of knowledge or understanding of energy issues.
Yours sincerely,
Followed by 500 signatures.
**************************************
CONCLUSION
The letter is a simple message go renewable now.
It has a narrow focus as if it is a simple solution of get rid off fossil fuels and move to renewables.
This assumes it is possible to do it and will be a rapid transition. It cannot be if only as there is no effective storage as yet.
They also see fossil fuels only in relation to energy and fail to see oil used for fertilizer and necessary materials eg plastic, which is essential in hospitals. Also our water supply needs chlorine, which is obtained from brine using natural gas at Widnes.
The letter is marred by a Tunnel vision against fossil fuels
They fail to register any benefits; longevity, health, material wealth (both excessive and moderate) travel, even these come with environmental and climate costs.
They see only one solution to climate change and ignore changes to agriculture, trees, and lifestyle.
It is very one-sided, relying on  poor advice or research probably with  a conscious or unconscious bias. This typifies work of green groups.
It is almost the churches' equivalent of Extinction Rebellion, who over-egg their arguments and are often inaccurate.  It is surprising that any bishop would support them.
For myself prior to ordination I was mining and exploration geologist focusing on copper. I have long been an environmentalist and look to the breadth of environmental issues.