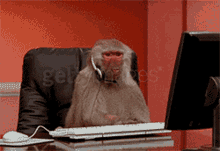 "There is no lie as good as the precise and well-detailed one." Thus said Reijer Hooykaas over those who wished to portray Calvin as thick over astronomy. Often a quote by Calvin is cited – but it does not exist!! It is surprising how many well-detailed lies come out in the history of science and faith. These are largely due to the writer being convinced of conflict between science and faith.
Now here is a well-detailed lie about the Huxley-Wilberforce meeting in 1860 over Darwin's theory of evolution. But before we consider this lie, here's a summary of that meeting and its context;
In 1859 the response to Darwin was very varied. Some biologists were quickly convinced but not geologists and physicists. It is simplistic to see the controversy as one between scientists and Christians, as some Christians were able scientists as was the botanist Charles Babington of Cambridge, who was soon convinced. But the Revd Adam Sedgwick, who taught Darwin geology, totally rejected evolution as did Lord Kelvin. Virtually nobody, Christian or not, was against Darwin on the grounds of a literal Genesis as the astronomer the Rev Richard Main wrote in 1860, "No educated person today believes in creation in 4004BC"[5].
The problems Christians had with Darwin were not over the age of the earth, but over Design and a concern that the animal descent of humans destroyed any kind of morality, and weakened, if not destroyed, the doctrine of atonement. And now we consider the iconic Victorian "confrontation" of evolution and Christianity – the Huxley–Wilberforce debate at the British Association of the Advancement of Science meeting in Oxford in June 1860. This has been related many times often with non-historical embellishments. Bishop Samuel Wilberforce was well-informed scientifically and during the 1820s he attended Buckland's geology lectures for three years[6]. Just before the BAAS meeting Wilberforce had written a long review of The Origin for the Quarterly Review[7], which gave the standard scientific objections to evolution concluding with a brief theological comment. This was to be expected partly due to his friendship with Sir Richard Owen, with whom he had probably discussed Darwin at length. Contemporary reports of the debate, which was the result of a paper by Draper, describe how Huxley responded to Wilberforce's questioning of Darwin's theory , but according to Hooker in a letter to Darwin[8], Huxley could not be heard and so Hooker felt obliged to speak. It seems that both gave a good showing and that Wilberforce was not humiliated by Huxley, but gave telling arguments against Darwin. It is reasonable to conclude that the Wilberforce affair was well known by leading scientists and others, including many clergy and an allusion to it even makes its way into the childrens' novel The Water Babies, where the Rev Charles Kingsley mocks his friend Huxley by basing Prof Ptthmllnsprts on him. This is clear as Ptthmllnsprts told the British Association that apes had "hippopotamus majors" in their brains, alluding to Huxley's demonstration that apes have hippocampus majors thus contradicting Richard Owen. In the story Ptthmllnsprts told the British Association at Melbourne in 1999 that "nymphs, satryrs, fauns, inui etc. etc. were nothing at all, and pure bosh and wind…..Whereupon a certain great divine …called him a regular Sadducee….Whereupon the professor, in return, called him a regular Pharisee…But they did not quarrel in the least…So the professor and the divine met at dinner that evening…and each vowed that the other was the best company he ever met in his life."[9] This is probably a truer representation of the "Huxley-Wilberforce Confrontation" than any popular account! The sources for this may well be personal conversations as Kingsley had excellent relations with both Wilberforce and Huxley and had met both after 1860. Kingsley was an Anglican vicar who was an early convert to evolution and was quoted in the 6th edition
Figure 2. Caricature of Bishop Samuel Wilberforce from Vanity Fair
What is less well-known is that a few days earlier the Rev Frederick Temple (1821-1902), preached a sermon at the British Association for the Advancement of Science in Oxford showing his appreciation of The Origin of Species. He epitomised the learned and liberal Anglican and became Archbishop of Canterbury in 1896. He gave the Bampton Lectures on The Relations between Religion and Science in 1884. Temple had a good understanding of contemporary science and out of his eight lectures, two were affirmative of evolution. He discussed the creation accounts of Genesis which he saw as allegory and finished by writing, "To conclude, the doctrine of Evolution leaves the argument for an intelligent Creator and Governor of the world stronger than it was before."[10] 122
Rather than give a catalogue of Christians and note their beliefs, these two leading churchmen personify how British Christians reacted to Darwinian evolution until about 1970.  Both Wilberforce and Temple were well-informed scientifically and had much in common. Neither held to a literal Bible with a creation in six days as both were convinced by geologists finding of the vast indefinable, age of the earth. The difference was over evolution, which Wilberforce thought had serious theological consequences, but Temple did not. Wilberforce opposed evolution for variety of reasons. Though of very conservative beliefs, Wilberforce did not take Genesis literally. This needs stressing as 21st Creationists take Genesis literally. Apart from following the scientific wisdom of his day, he also opposed evolution on religious grounds. First he thought that evolution undermined the moral uniqueness of humans in contrast to any animal, hence his possibly ahistorical quip when he asked Huxley if he was descended from an ape on his father's or mother's side. To him if human responsibility were undermined there could be no sin and then Jesus's death as atonement was meaningless. Evolution thus destroyed Christianity. This was, and is, the chief religious objection to evolution. Though he allowed for geological time his interpretations of Genesis 2 and 3 on the Fall were still fairly literalist. Temple was more liberal than Wilberforce and thought Genesis 3 was an allegory so was not so concerned by such objections. In one sense the difference between Wilberforce and Temple has been played out by successive Christians during the last 150 years.
In 1860 most Christians agreed with Wilberforce rather than Temple. Before long most educated Christians concluded that some kind of evolution had occurred and that it did not challenge an orthodox Christian faith. Most did not follow Darwin on Natural Selection but adopted a teleological evolution which encouraged belief in a divine being guiding evolution. This was made easier as most scientists adopted a Lamarckism rather than Darwinian natural selection[11]. Further, most Christians, and also A. R Wallace insisted that God creatively intervened at three points in geological time, viz the creation of life, sentient creatures and, lastly, humans. This was a way of safeguarding God's direct creative activity and effectively neutralised potential conflict, especially as it protected a non-animal origin of humans.
However Wilberforce and Temple represent the educated Christian and most of those who wrote on the subject had a university education at a time when few did. Short of giving a comprehensive list and discussion of the many writers on evolution and religion, it is best to summarise the situation by stating that most of the more liberal Anglicans and protestants followed Temple. As for the more conservative and evangelical, there was a diversity of opinion[12]. Some did accept evolution, but many did not, though they accepted geological time. Their publications would scarcely have been read by most of the population though some did write for popular church press. Thus when we look for actual examples in the latter decades of the 19th century we will find that this situation was found among the leaders of all British mainstream denominations, whether Anglican, Roman Catholic, Presbyterian, Methodist or Congregational.
Despite the apparent dominance of Scientific Naturalists such as Thomas Henry Huxley (1825-1895) and Joseph Dalton Hooker (1817-1911), several leading scientists were devout Christians who wrote on the compatibility of Evolution and Christianity. Sir George Gabriel Stokes (1819-1903)  a mathematician and physicist and recently retired President of the Royal Society gave the influential Gifford Lectures (an annual series of lectures on Natural Theology) for 1891 and 1893 on Natural Theology and argued for an evolution in which God had intervened to create life and then man.[13].
Even those who opposed evolution still accepted geological time. It can also been seen in the nascent Fundamentalism, which was largely American, with some British involvement. To counter Modernism an American businessman paid for the publication of a series of small paperbacks known as The Fundamentals in 1910. Most articles were American, and showed an ambivalence to evolution. Even so two British articles by the Scot James Orr, show that to early Fundamentalists an acceptance of evolution was permissible.[14]
As well as the mainstream churches there were many independent chapels, which were very evangelical. As both the pastors and their flocks had little higher education, most had little interest in intellectual matters and focussed on the death of Christ and the need for personal faith rather than science and evolution.  One of the few who considered evolution was the Baptist preacher, Charles Spurgeon. He was pastor of a large church in London with thousands in his congregation, He had no formal education but was widely read and his sermons are still published today. He had a very strict view of the Bible and his few writings on the relation of Genesis to science are ambivalent. To consider two, one accepts geological findings and the other insists on a six day creation, but he totally rejected evolution. Spurgeon's influence on evolution has not been researched[15]. Suffice it to say that there was an anti-evolutionism in Britain as well as the more conciliatory views of the mainstream churches.
This taken from by brief history, also published in Streitfall Evolution.
https://michaelroberts4004.wordpress.com/2015/02/23/evolution-and-religion-in-britain-from-1859-to-2013/
My lie comes from an article written by Russell Grigg for Creation Ministries International – a break-away movement from Ken Ham's Answers in Genesis.
https://creation.com/could-monkeys-type-the-23rd-psalm?fbclid=IwAR2uS-Fu9qkmlbVD6skSwP9MKLLebWHAi2dRSWb3sxPqfUmSXAuA6HmjGKc
Now here it is – neatly typed!!

Huxley then arose and is said to have put forward his now well-known argument that six eternal monkeys or apes2 typing on six eternal typewriters with unlimited amounts of paper and ink could, given enough time, produce a Psalm, a Shakespearean sonnet, or even a whole book, purely by chance that is, by random striking of the keys.

In the course of his presentation Huxley pretended to find the 23rd Psalm among the reams of written gibberish produced by his six imaginary apes at their typewriters. He went on to make his point that, in the same way, molecular movement, given enough time and matter, could produce Bishop Wilberforce himself, purely by chance and without the work of any Designer or Creator.

It seems, from the various accounts of what happened (mostly letters written by Darwin's followers, as no report on the debate was published by the British Association), that the worthy Bishop did not have an answer to this line of reasoning. This is rather surprising in view of his erudition in the realm of Mathematics. So let us consider some answers to Huxley's argument—an argument that is still advanced from time to time by modern-day evolutionists—that chance is a better explanation for origins than design.
It is hard not to giggle at this. Great apes have long been able to type, as I am now. But only one of the great apes – homo sapiens! But still it is funny to imagine gorillas or bonobos typing or even monkeys.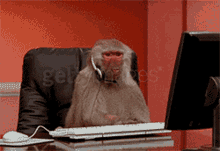 https://tenor.com/search/monkey-typing-gifs
Despite the so-called Huxley-Wilberforce confrontation over Darwin in 1860 being so well-known no one really knows what happened. All we have a few reminisces which are often contradictory. Incidentally, Wilberforce was never a professor of mathematics as Grigg claims!
But one thing is absolutely clear.
HUXLEY COULD NOT HAVE MENTION TYPEWRITERS AS THEY WERE NOT INVENTED UNTIL 1867.
https://www.ibm.com/ibm/history/exhibits/modelb/modelb_history.html#:~:text=The%20first%20practical%20typewriter%20was,on%20a%20sewing%20machine%20stand.
https://en.wikipedia.org/wiki/Typewri
Well! that finishes of that article and all the other ideas in it simply crumble to dust.
Huxley never put forward a typewriter analogy , hence Wilberforce, good mathematician he was, thus could not discuss it, let alone refute it.
Grigg then extends his argument to the usual dichotomy of Chance vs Design.
Chance vs. Design
Let us imagine a special typewriter, 'user-friendly' to apes, with 50 keys, comprised of 26 capital letters, 10 numbers, one space bar, and 13 symbols for punctuation, etc. For the sake of simplicity we shall disregard lower-case letters and settle for typing all to be in capitals, and we shall disregard leap years.

How long would it take an operator, on the average, to correctly type the 23rd Psalm, by randomly striking keys? To obtain the answer, let us first consider the first verse of the Psalm, which reads: 'THE LORD IS MY SHEPHERD, I SHALL NOT WANT.'

According to the Multiplication Rule of Probability (in simplified form)3 the chance of correctly typing the three designated letters 'THE' from possibilities is 1 in 50 x 50 x 50, which equals 125,000. At a rate of one strike per second, the average time taken to make 125,000 strikes is 34.72 hours.

The chance of randomly typing the eight keys (seven letters and one space) in the right sequence for the two words THE LORD is 1 in 50 x 50 … eight times (i.e. 508). This is 1 chance in 39,062 billion. There are 31,536,000 seconds in a year, so the average time taken in years to make 39,062 billion strikes at the rate of one strike per second would be 1,238,663.7 years.

The time taken on the average to correctly type the whole of verse 1 of the 23rd Psalm, which contains 42 letters, punctuation, and spaces, would be 5042 divided by 31,536,000 (seconds in a year), which is 7.2 x 1063 year.
What do we make of that? Not much – just special pleading from a false premise.
BUT it may convince some of CMI's faithful
Concludes;
The theory that chance random combinations of living matter could produce the Bishop of Oxford, a living cell, or even a single functional protein molecule, whether in time or in eternity, therefore fails on all counts.
It falls down as Huxley never said what they claimed and the whole argument is a straw man. It may convince gullible followers of CMI but is devoid of sense of rationality.
I suppose this could convince some Creationists as they would be unaware of Grigg's Conscious Bias. It is typical of bad creationist and bad evangelical apologetics.
You cannot make an argument based on a lie.
But we have seen that before,
Perhaps we should ask why Creationists do this!!