We all have images of the proddy sandwich board man (women are too sensible) with the words
THE END IS NIGH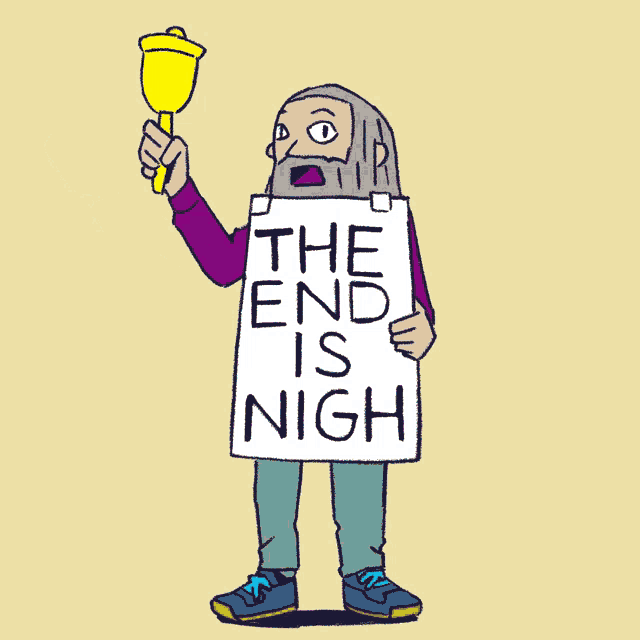 Many of us have come across evangelicals who are obsessed with Revelation and Daniel and the wonderfully bad 1970s book The Late Great Planet Earth, with the EU as the beast and so on.
Thus many of us sideline any thought of Jesus' return and the ghastly term "End Times", but to our cost. We ignore the fact that, when properly understood, it is an essential part of the Christian Faith. We also fail to see how "End Times" have cropped up in the past from the Donuts  – sorry Donatists – of 4 th century Tun isia, right up to the Religious Right today.
This blog is a helpful corrective .
I probably look back to early beginnings  – not 4004BC and what to do now rather than consider the future.
Source: How has 'end times' expectation shaped Christian history and theology? | Psephizo